Activities - All Included
Life in the southern Zone is subtle yet dramatic.
At Cielo Lodge an expert biologist will accompany you on the nature tours ensuring that you see wildlife that you otherwise may miss.
Upon your return soak in the infinity edge pool at the Lodge, take a nap in a hammock, relax by a zen spot, or enjoy an invigorating self-guided waterfall hike along our extensive trail system.
THE FOLLOWING ACTIVITIES ARE ALL INCLUDED IN OUR RATES:
Mangrove Tour
We'll take you by boat to a mangrove-lined river. As you drift through the quiet waters, our experienced guide will help you catch a glimpse of nature's subtle drama - a large variety of birds, monkeys, and maybe even crocodiles.
Golf Dulce Excursion
Spend the morning touring the peaceful waters and remote beaches of the Golfo Dulce. Swim, snorkel, picnic and relax, while enjoying the company of scarlet macaws and possibly dolphins and whales.
Boat Ride to a Secluded Beach
We'll take you by boat to a secluded beach where you'll be provided with chaise lounges, umbrellas, kayaks and stand-up paddle boards.
Early Morning Rainforest Hike - Offered Daily
Wake up with some pre-breakfast coffee and fresh baked pastries. Then invigorate your senses with an early morning guided hike through our trails, just as the jungle is waking up. Accompanied by one of our experienced guides, each day offers a different trail and a different focus with lots of animal sighting opportunities.
Bug, Bat, and Reptile Tour- Offered Most Evenings
The jungle teems with life at night. Our experienced guides help you uncover what many eyes miss.
Waterfall Hikes (Guided and Self-Guided)
Guided: Revitalize your spirit and reconnect with nature as you brave a rigorous rainforest hike, a picnic lunch and a cool swim. On this tour, you will visit one section of our river which has a series of 5 waterfalls that drop a total of 100 meters (300 feet). Each waterfall has a a delicious pool for swimming.
Self-Guided: Enjoy the hiking trails of our 380 acre private nature reserve, including a few that offer secluded and refreshing waterfalls just a 30 minute hike away.

Zipline/Canopy Tour
Soar among the trees with a truly elevated adventure. Our zipline/canopy tour boasts 10 platforms and nine 100 meter cables which run through pristine, old-growth canopy. A state-of-the-art braking system and safety equipment ensure that you will enjoy the zip without worrying about stopping safely.
Farm-to-Table Cooking Experience
Visit our organic garden in the late morning, with our innovative chef and kitchen crew, and harvest the fresh fruits and vegetables for the evening's meal. Then, later in the afternoon, you'll reconvene in the kitchen where you can help the team prepare dinner. Includes recipes and a tour of our amazing garden.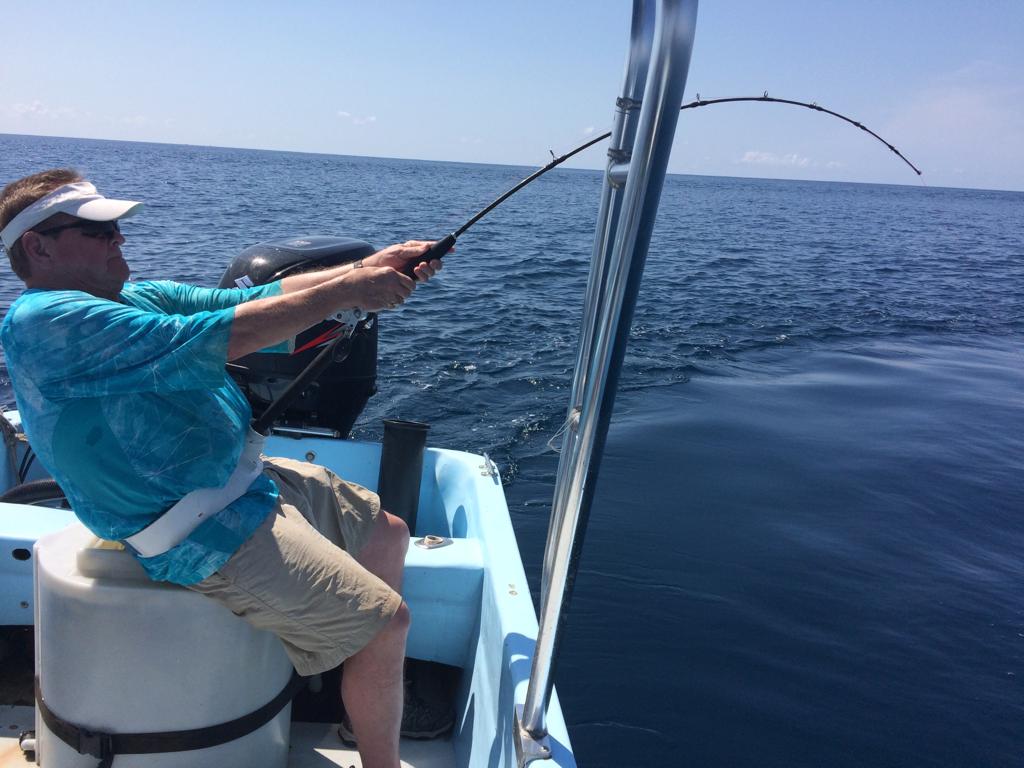 Not included in our rates, but easily arranged
We can arrange a host of other activities that are not included in our rates. Just let us know what you are interested in, and we will create a customized experience just for you. All of the following are offered by our partners in and around Golfito:
• World class surfing at Pavones
• Offshore and Inshore Fishing
• In-Room Massage
• Botanical Garden & Wildlife Rescue Tours